Wursta's Best Moments of 2022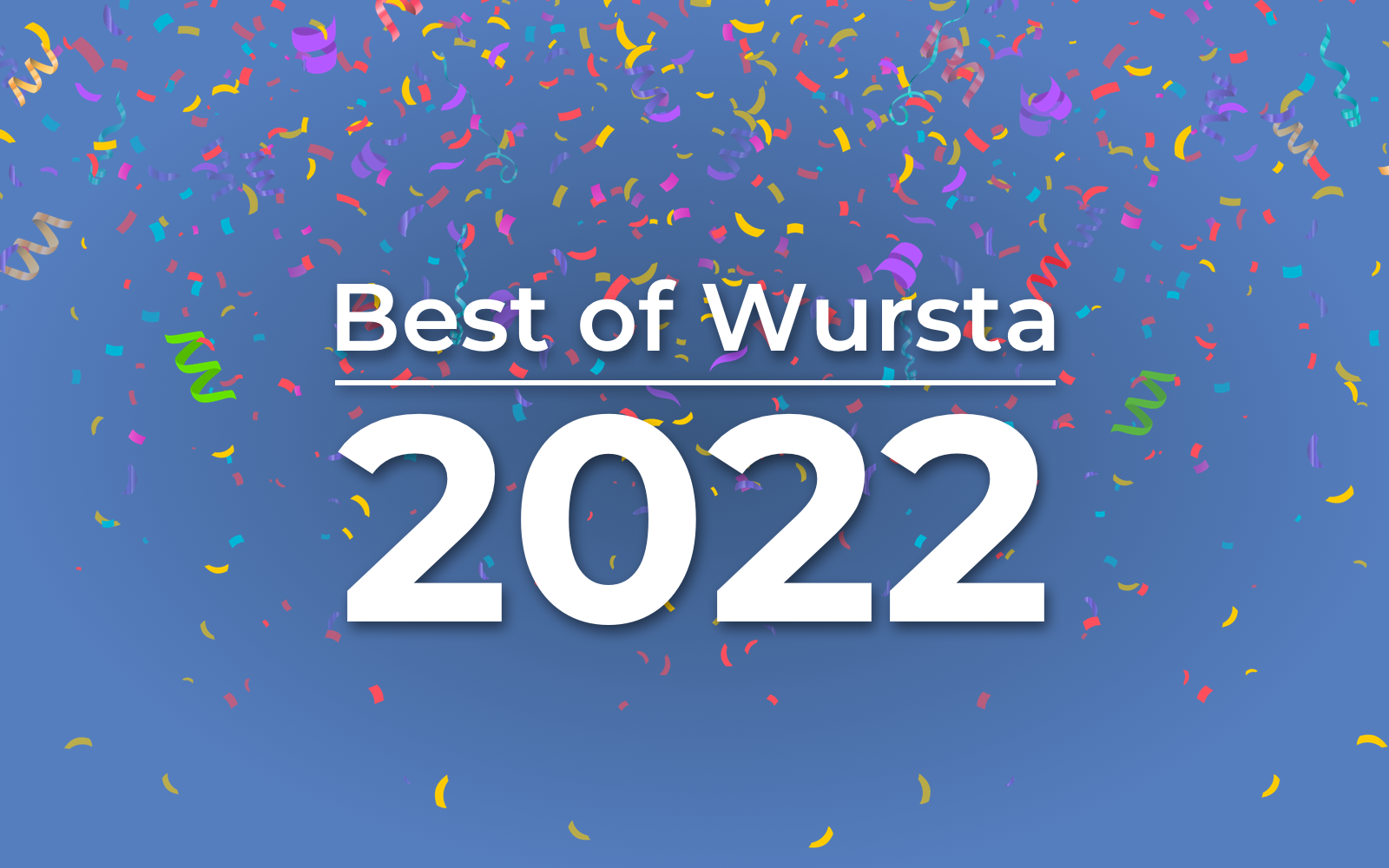 2022 was a year of growth, evolution, and appreciation for us at Wursta. Looking back at what we accomplished, we wanted to take a moment to recognize some of the achievements we all worked so hard to reach that have made us even more excited for what 2023 has to offer!
Expanding Internationally: Opening an Office in Ecuador!
We are so happy to announce that we are expanding! We not only have employees across the United States, but have offices in both Austin, Texas and now Ecuador! Expanding internationally has been a goal for us for a while and we can't wait to see where we land next!
Ranking 601 on the Inc. 5000 List – a 3rd time placement!
It's a huge honor to make the Inc 5000 list once and we can't believe we've had the opportunity to make the list three times in a row! This year we ranked number 601 for Inc 5000's fastest growing companies overall and number 46 in Texas alone. We couldn't do this without all of our amazing customers so thank you for putting your faith in us and we can't wait to see what happens in 2023.
Becoming a Finalist for the Austin Chamber Greater Austin Business Awards
If you're in Austin, then you know the Austin Chamber is a huge catalyst for company recognition. This year we were so lucky to have been placed as a finalist for their Greater Austin Business Awards! This is such a huge accomplishment for us and we are so proud to have had the opportunity to be recognized as a successful business in our hometown of Austin.
Winning an Austin Business Journal Inno Fire Award!
This year we had the privilege of winning an Austin Inno fire award! Austin Inno celebrates startups in the Austin area that have experienced growth in the marketplace. The journey as a startup can be complex and we are so grateful to be recognized for sticking through the turbulence the past few years have presented.
WRST Collabs Launch and NFT Gallery Grand Opening!
You may have noticed we have a new branch of our company. This year we officially launched our brand WRST Collabs, an innovation studio for Web3 ventures. Alongside this launch we also opened up our NFT Gallery, the first permanent installment in Austin. We've had a blast sharing the Web3 world with Austin and can't wait to continue educating you on the wide world of Web3 with more events in the new year!
Sponsoring Consensus 2022: An Immersive Web3 focused Experience
Since opening our NFT Gallery, we were able to become a sponsor for Consensus 2022, a Web3 focused event in Austin! Throughout this 3 day event, we hosted 15 speakers on their experiences with success in the Web3 industry. This was an amazing opportunity to bring awareness to the Web3 enterprise and connect with some of the city's best blockchain brains. Visit the WRST Collabs YouTube to hear what our speakers had to say!
We are GROWING!
For the Wursta team, 2022 has been a year of huge growth. This year we hired 58 employees across the US and Internationally! We are so excited to keep growing in 2023 to further build our culture, and provide the best talent to serve our amazing clients. If you're interested in open positions, visit our careers page!