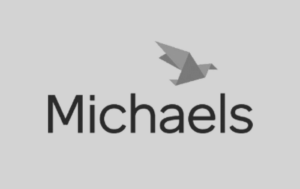 Driving Deeper G Suite Adoption at Michaels
Michaels deployed G Suite in 2014, but most employees were only leveraging Gmail, Google Calendar, and Contacts tools. Michaels realized they were just scratching the surface of G Suite's capabilities to improve collaboration and productivity. Through focused change management initiatives, Wursta's Managed Cloud Practice partnered with Michaels to transform their onboarding processes, increase user adoption and improve user sentiment while supporting ongoing feature updates and business initiatives with an internal Google dedicated team.
Having been on the Google platform for some time, we had areas of low engagement that were challenging. Wursta was able to deliver comprehensive change management and training to help employees recognize the value Google tools bring to collaboration and productivity.
2,200
Employees Using G Suite
80K
Average number of files added to drive each month
2X
The amount of doc, sheets and slides usage compared to 2018
The Challenge
Five years after deploying G Suite, Michaels recognized a greater need for ongoing change management and innovation services. They sought to enable their teams to fully utilize the entire suite of tools and the collaboration capabilities they provide.
The Solution
After an in-depth analysis of Michaels' business initiatives and end user needs, Wursta identified key opportunities for improvement and developed an innovation roadmap. Solutions included on-boarding redesign that incorporates G Suite training, workflow analysis and transformation of Excel processes (both at the team and individual level), and a monthly onsite "Google Day" for in person coaching and instructor led sessions.
The Results
These efforts exceeded expectations, resulting in both increased adoption of the tools and improved sentiment of the G Suite platform among users. These successes also led Michaels to evaluate the importance of internal Google Advocates. They have since formed a team who work directly with Wursta Managed Cloud Services, focusing on business initiative alignment, user adoption, and future Google features in the quarterly Roadmap.
Back to all Case Studies