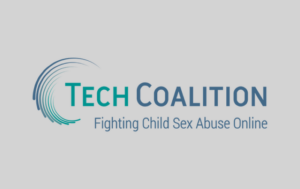 Technology Coalition consolidates to Google for productivity
The Technology Coalition was formed in 2006 and is comprised of tech industry leaders who are represented by individuals who specialize in online child safety issues. They seek to prevent and eradicate online child sexual exploitation and abuse (CSEA).
Now by having this Google Workspace environment, we can store data internally as an organization with our own custom access controls. So data stewardship went from something that was ad hoc and decentralized to something that is now fully managed in-house. This keeps our organization's sensitive data secure.
$1000
Saved in migration cost and effort
3
1-hour sessions of targeted training
The Challenge
The Technology Coalition works with individuals who are employees of different tech companies, who all use different email domains and systems. This creates a lot of room for error, missed calendar appointments, duplicate data, and out-of-date file systems. Consolidating their collaboration system was needed to continue serving their global community as productively as possible.
The Solution
Choosing Google was an easy solution because of its familiarity and ease of use. Joe Wilson at Wursta migrated 2 accounts (their data, emails, contacts, and calendars) that were hosted on a different domain to Google and provided training. The Technology Coalition's Griffin Hunt received comprehensive admin training and is now equipped to move forward managing the Technology Coalition's domain.
The Results
With this transformation, the Technology Coalition created an environment that promotes data stewardship. Now, the organization serves its members and board members independently, effectively, and securely. As the organization continues to expand its project portfolio and active membership, the agility provided by Google Workspace will enable live collaboration and coordinated execution.
Back to all Case Studies