Abracadabra: How to Make Manual Offboarding Tasks Disappear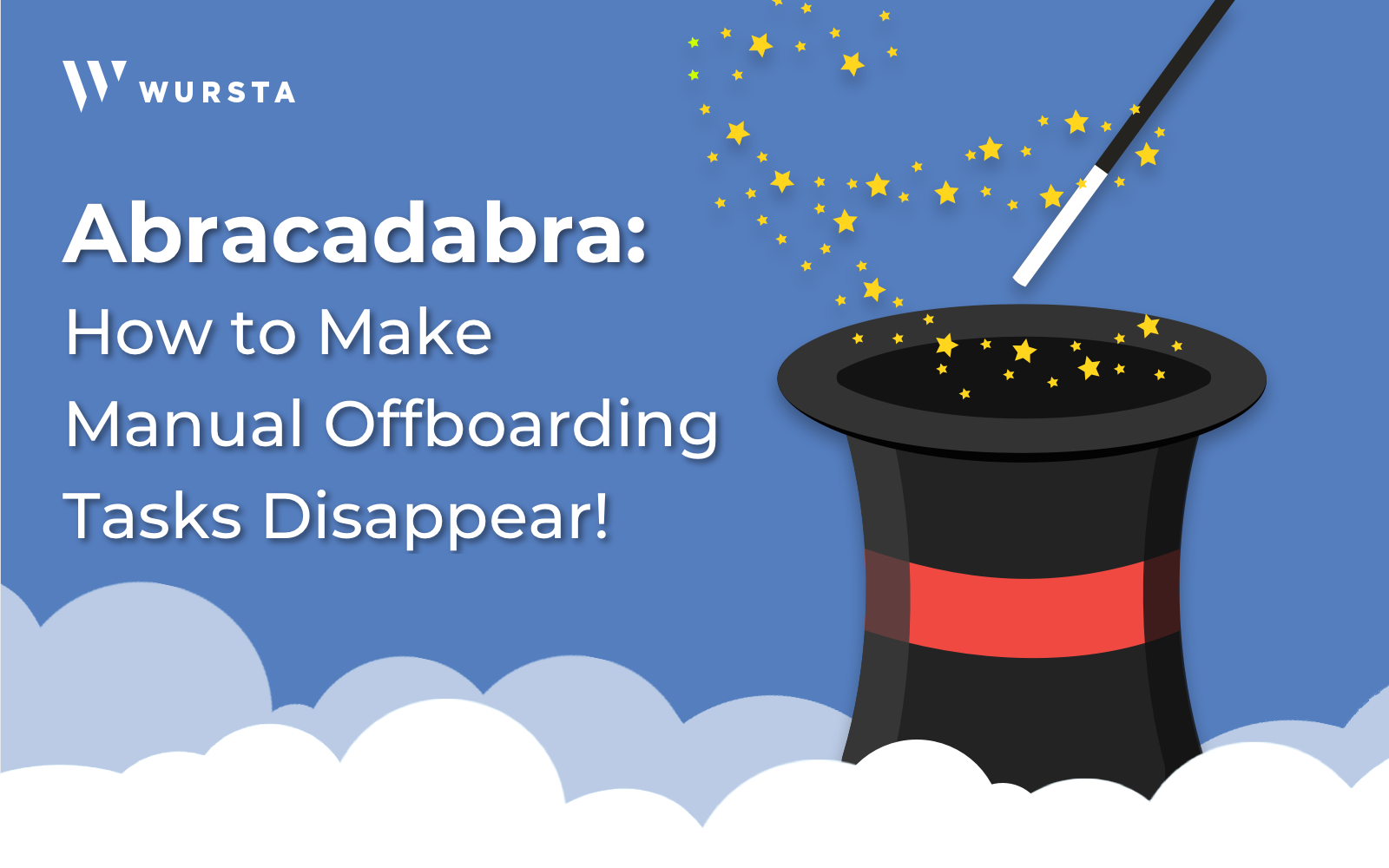 Here at Wursta, we thrive on fine-tuning processes and improving operating procedures. We believe that taking manual work off your shoulders is freeing. After all, less time spent on time-consuming tasks leaves more time for strategic planning, driving initiatives forward and improving operational flow.
When someone leaves your company, do you work through the usual offboarding checklist?: Reset the password to this, transfer Drive files to there, delegate mail here. There are many steps to take to protect company data and ensure business as usual for the former employee's teammates. There's also a better way to go about this checklist – automate it!
Imagine the beauty… pop that former employee into a specific Organizational Unit (OU) and let the magic happen. When I say "magic" I am talking about Google App Script. App Script can be leveraged in a multitude of ways, including (and certainly not limited to):
Notify manager via email
Reset password
Transfer file ownership
Delegate mailbox
Set vacation responder
Wipe account from mobile devices
Remove memberships from Google Groups
Besides automating the otherwise manual tasks and saving time, you'll more quickly free up Workspace licenses so they can be available to repurpose for new employees (vs. purchasing additional licenses and accruing more costs).
You don't have to hop on the train to Hogwarts to learn all the App Script spells. Lean on Wursta's team of Google Workspace development experts to get the job done for you. Here's a snapshot of what you could expect from teaming up with Wursta on automating your offboarding:
Step One: Discovery & Design – review your current offboarding checklist and discuss best practices
Step Two: Develop & Test – build agreed-upon automations, conduct testing in a non-production environment
Step Three: Implement & Train – move the offboarding automations to production and train your team on the new procedure
Step Four: Sit & Observe – watch the magic unfold while freeing yourself to focus on other important initiatives, i.e. strategic planning
Are you ready to launch your automated offboarding workflow? Connect with your Wursta account manager or contact us to set up a consultation.