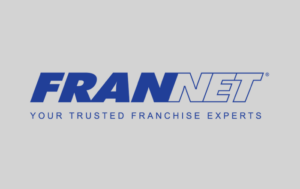 Franchise Consultants Streamline Communication and Collaboration Tools with G Suite
Frannet was on a mission to improve collaboration, reduce SaaS costs, and improve control by consolidating on single platform for communications and information sharing. With help from Wursta, they converged on G Suite, which reduced cost and complexity, improved security, and enhanced communications internally and externally.
I always maintain the valuable relationships and this is one of them. The Wursta team was able to make the seemingly impossible task of moving email platforms a breeze for even our toughest users.
50%
Cut their MS bill in half
21%
Increase in G Suite 30 day active users (June-October)
650 GB
Migrated from Box to Google Drive
The Challenge
After deploying G Suite in Summer 2018, FranNet realized how many other third party SaaS products, managed and some unmanaged, their people were using. This caused unnecessary cost and complexity and hindered their ability to collaborate.
The Solution
Wursta designed a managed cloud journey to consolidate all their collaboration needs on G Suite. This will allow them to improve collaboration while eliminating the cost and complexity of licensing additional third party solutions like Box, Microsoft Office, HipChat, ReadyTalk, and freeconferencecall.com.
The Results
Microsoft Office bill cut in half due by removing unnecessary licenses,. Box, HipChat, ReadyTalk, and freeconferencecall.com services were all turned down in Q2 2019, resulting in additional license savings. Adoption of the G Suite tools has grown 21% this year.
Back to all Case Studies