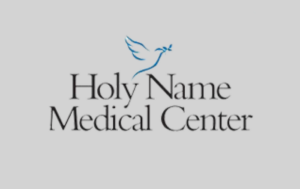 New Jersey-based Hospital has gone Google to provide faster and higher quality patient care
The Holy Name Medical Center's CIO was on a mission to improve patient care by empowering thousands of employees with state-of-the-art collaboration technologies. With help from Wursta, Holy Name moved from Lotus Notes, its antiquated legacy system to Google Woorkspace, hospital workers to stay connected whether they are in front of a computer or providing patient care.
We knew we needed to make a move on the platform side, but the competition was fierce. Wursta helped our team evaluate and deliver. We successfully migrated all of our faculty and staff quickly, with sufficient enough communication along the way for a very quiet Go-Live launch day.
3TB
Of data migrated from Lotus Notes to Google Workspace
30K
Files added to Drive since Sept 30, 2019
1M+
Emails sent and received on Gmail since Sept 2019
The Challenge
Holy Name's legacy system, Lotus Notes, was not only slow and outdated, but it also required a third-party vendor to manage. The hospital had thousands of users, many of whom were mobile, and was desperate to find a better solution for collaborating.
The Solution
Using Google Workspace's message and collaboration tools, Wursta worked with Holy Name to map out a solution that would both increase security for the domain and also empower staff to provide quicker decisions and higher-quality patient care.
The Results
With Google Workspace, Holy Name's 3,500 employees can serve patients and collaborate with colleagues on a fast, secure, and reliable platform — no matter where they're working. The hospital's employees embraced the change, moving more than 3 TB of data and sending more than a million emails in just a few months.
Back to all Case Studies