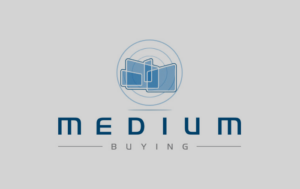 Custom Reporting Tool Saves 1,000s of Hours for Medium Buying
Wursta was hired to design, architect, and develop a custom application for aggregating and visualizing spending data in political campaigns. We also migrated data from a legacy system and connected data feeds from two third-party data providers.
Beyond saving man hours and not needing to hire as many new employees, SmartComm improves the quality of life of our staff and eliminates human error.
50%
Increase in staff productivity
200% +
Decrease in time to generate reports
1,000s
of hours saved each year
The Challenge
The Federal Communications Commission requires political ads placed on public airwaves be made public record. Medium Buying had a system to receive this data and generate reports to comply while supporting client advertising strategy. The system worked but lacked a strong engine, had limited data crunching capability, and zero automation. They wanted a new system to increase productivity.
The Solution
Wursta built Smart Competitive: a scalable, serverless application using a Google App Engine front end, with a Cloud Run back end, leveraging a CloudSQL database. With the cyclic nature of Medium Buying's business, it was important for the application to scale. The serverless architecture supports increased use without the excessive cost of allocating resources to constantly support peak usage.
The Results
The Smart Competitive application Wursta built has eliminated human error, saves Medium Buying staff thousands of hours each year, and greatly increased staff productivity; allowing 5 people to do a job that would have required 10. It also provides deeper data insights with reports that are generated automatically each night, and the improved scalability has reduced costs while boosting performance.
Back to all Case Studies