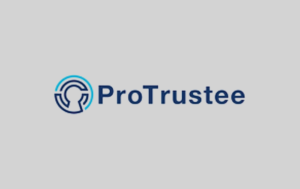 Custom App Enables ProTrustee to Go to Market & Win Customers
Wursta developed the solution from the ground up according to designs in Figma. This included infrastructure setup, management and implementation of all code related to software buildout, and the hand off to a new development team within ProTrustee.
It's really significant that Wursta took us from nothing to building a product and we won our first customer. Wursta's development efforts also helped us get our initial VC funding. Wursta did a great job of understanding my business model and the market. I was able to design the product with their help. We're excited about this opportunity.
Speed to Market
Initial application developed and launched in 7 months
Successful Launch
MVP generated sales pipeline and additional funding
Scalable Solution
Serverless Backbone for Scalability
The Challenge
Working as a trust officer for large bank trust departments, the founder of ProTrustee struggled with the shortcomings of existing financial trust management systems that were older, less flexible, and failed to adapt to meet trust managers' evolving needs. ProTrustee was founded to solve this problem and turned to Wursta to help quickly build an application with the features to fill this gap.
The Solution
Wursta collaborated with ProTrustee to design the look and feel of the new application as well as the interactions and workflows. Wursta's technical expertise enabled the team to select the best-of-breed tools for each requirement and design the features that would deliver the functionality and ROI needed. This allowed Wursta to quickly build an MVP [Minimum Viable Product] to launch in market.
The Results
Wursta presented ProTrustee a proposed timeline outlining the sequence of feature development, while remaining flexible to shifting priorities. Wursta's agile development enabled the team to rearrange the order as requested, allowing ProTrustee to demonstrate capabilities to prospective new customers prior to completion of the MVP. This helped generate sales pipeline and additional funding.
Back to all Case Studies