Look Before you Leap – 8 Watchpoints to Consider Prior to Cloud Migration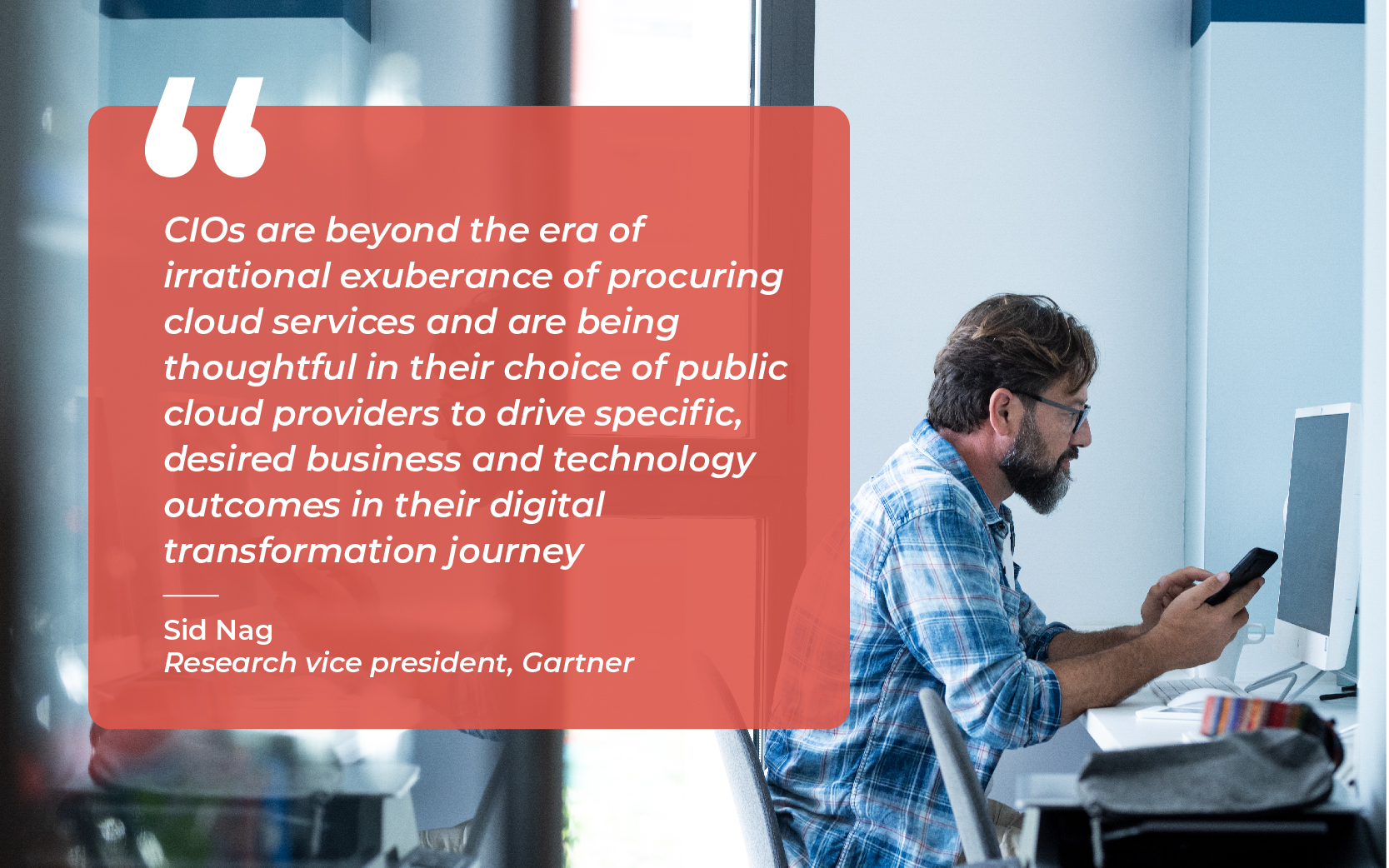 Public cloud computing continues to expand in popularity. According to Gartner, worldwide end-user spending on public cloud services is forecast to grow 20.4% in 2022 to total $494.7 billion, up from $410.9 billion in 2021. But it's important to take a methodical approach.
Balance Exuberance with Pragmatism
I was amused at the phrase, "beyond irrational exuberance." Is it really "irrational?" Considering the potential impacts of the cloud, enthusiasm is warranted. However, we do concur that eagerness must be balanced with thoughtful choices. So, with that pragmatism in mind, we've outlined 8 key issues to be certain you look at before leaping in order to achieve maximum benefit.
1. Estimate Bandwidth & Costs
It's important to determine how much bandwidth you will consume. For example, when calculating traffic required to provide RDP access to 200 employees, don't forget to also include egress traffic. And of course, don't forget to plan for growth!
2. Establish Performance Metrics
If you configure everything to go "As fast as possible!" you will inevitably pay more than necessary, which is a common error. The Flexera 2022 State of the Cloud Report found that significant cloud spend is wasted. Respondents self-estimated that their organizations waste 32% of cloud spend, which is up from 30 percent last year.
The waste is problematic considering respondents indicated their public cloud spend was over budget by an average of 13 percent, and expect their cloud spend to increase by 29 percent in the next twelve months.
3. Evaluate Legacy Apps
Some legacy apps simply cannot be migrated to the cloud in their current state. For example, there are limitations migrating Microsoft SQL Server databases to Google Cloud, including lack of bulk upload and super admin privileges.
Evaluate your apps and consider solutions ranging from re-factoring or re-hosting, all the way to simply retiring.
4. Review the Data to be Migrated
Understand how your apps work, including connectivity with databases and if your apps have multiple layers that need to be replicated to the cloud.
5. Prioritize Workloads for Migration
Much like moving into a new house, you simply can't pick up every single box and piece of furniture and move it all simultaneously. You'll have to determine what is the highest priority and build a schedule accordingly. Use migration tactics to eliminate downtime and avoid productivity disruptions.
6. Follow Connection Pathways
Review your CMDB (Configuration Management Database) and your APM (Application Portfolio Management) systems. You'll need to align storage, backup, and network integrations. For example, having a web app connect to a database on the same server using external ports will result in bottlenecks. You'll need to rearchitect using tools like CloudNav and TCP load balancers to make database connectivity internal.
7. Don't Forget Failover & DR
As we wrote in our two-part blog series, "Getting Started with Disaster Recovery," just because you're in the cloud doesn't mean you automatically have a DR plan. Hope for the best; plan for the worst.
8. Consider the Time & Effort Required
As you progress with your migration, your IT team will need to continue supporting users to reduce disruptions to business productivity. You will need to know the scale of this workload to staff your team accordingly, which may involve leveraging consultants like Wursta.
Look before you Leap with Wursta's Cloud Discovery Assessments
To be clear, migrating to the cloud is not like leaping over a pit of alligators – more akin to jumping over a rocky creek. Look where you're landing to avoid a twisted ankle. Know the terrain and conditions so you come prepared with sunscreen, waterproof boots, or bug spray.
With comprehensive cloud assessments, Wursta helps clients build plans to optimize your cloud configurations and modernize your workloads with Google Cloud solutions. Whether your environment is multi-cloud, hybrid, or on-prem, Wursta can help you reduce technical complexity, minimize disruptions, and find opportunities to lower IT costs.