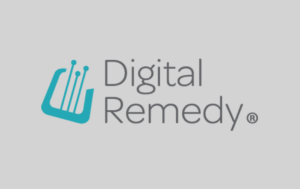 Google Transforms the way Digital Remedy Works Together
Digital Remedy is a New York City-based marketing and advertising agency that leverages cutting-edge, proprietary technology to optimize its clients' digital media efforts. But, in reviewing their internal technology, they realized that many of their processes relied heavily on outdated tools like email causing their team to feel overwhelmed and inefficient which reduced their ability to serve their clients and innovate internally. By moving to G Suite, their team now has the tools to work faster, smarter, and be more collaborative internally and with their clients.
Google Workspace has provided a solution to Digital Remedy that has increased collaboration, efficiency, and productivity resulting in less time wasted doing 'busy work' and more time spent doing the work that really matters.
1.6M
Files moved to Google Drive
1750
Video hangouts in the first 90 days
170
External apps installed
The Challenge
Digital Remedy was struggling with the age-old problem facing so many companies: process too dependant on email. Processes were not collaborative and often bottlenecked waiting on a single person's response or input. They desperately needed a better way to collaborate so they could provide faster and more comprehensive service to their customers.
The Solution
Wursta mapped out a collaboration solution for messaging, chat, video conferencing, voice, and file sharing across the entire company. The solution would help them bring solutions to their customers faster, by enabling the thought process and creative ideas through Meet, the Editors inside of Google Drive and with Google Groups.
The Results
Almost overnight, Google Workspace collaboration transformed the way Digital Remedy communicates, collaborates, and shares information. Client processes were streamlined using Google Groups, progress was tracked with Sheets, and more meetings were happening face to face over Meet. More time is spent developing innovative solutions and collaborating with clients, rather than wasteful administrative work.
Back to all Case Studies