Executive Interview: Securing real-time communication & collaboration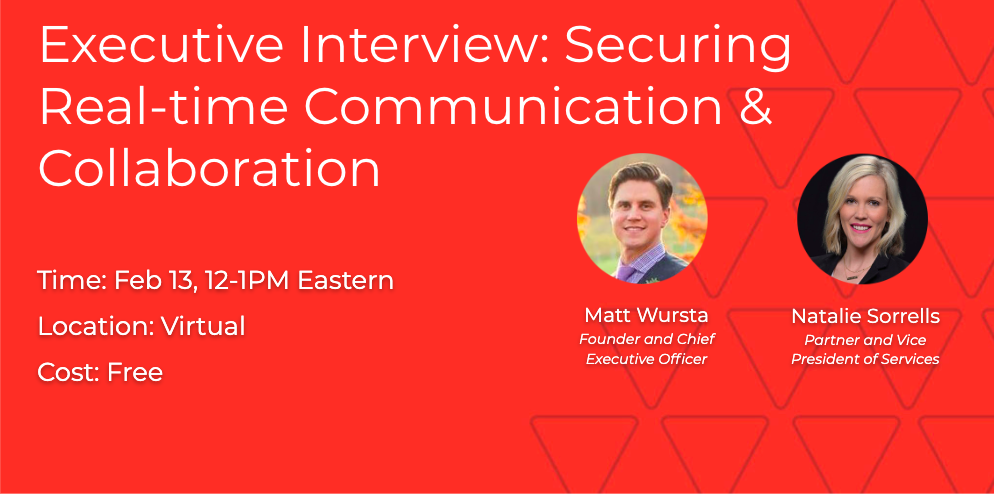 The wide array of low-cost, Cloud-based applications has made sharing information and collaborating across locations or devices very easy for employees – in fact, too easy. Without the proper security controls, your organization is at risk not only for phishing or spam attacks but also for accidental data breaches or theft
Watch this on-demand executive interview on the inherent risks of Cloud-based collaboration, conducting a security audit and creating a plan to secure real-time collaboration and communication with Matt Wursta, Founder & CEO, and Natalie Sorrells, VP Services.
Agenda
Natalie and Matt will discuss the best practices to:
Identify and protect high-risk targets
Plan for the 'bring your own device' culture
Manage and secure 3rd party applications
Control remote work access
Presenters
Natalie Sorrells
Partner and Vice President of Services
Natalie hails from an extensive Google ecosystem background, including the former Cloud Sherpas and Accenture. Her unparalleled experience in driving innovation in services for Google customers continues to help shape the way we bring value to our customers every day.
Matt Wursta
Founder and Chief Executive Officer
A former Googler, Matt's experience in the Google ecosystem has allowed Wursta to identify opportunities to help organizations large and small take advantage of the operational efficiencies Google's Cloud can bring to the table. One client relationship at a time, he's working towards helping businesses work smarter.