Google Visible Changes Summary for 2023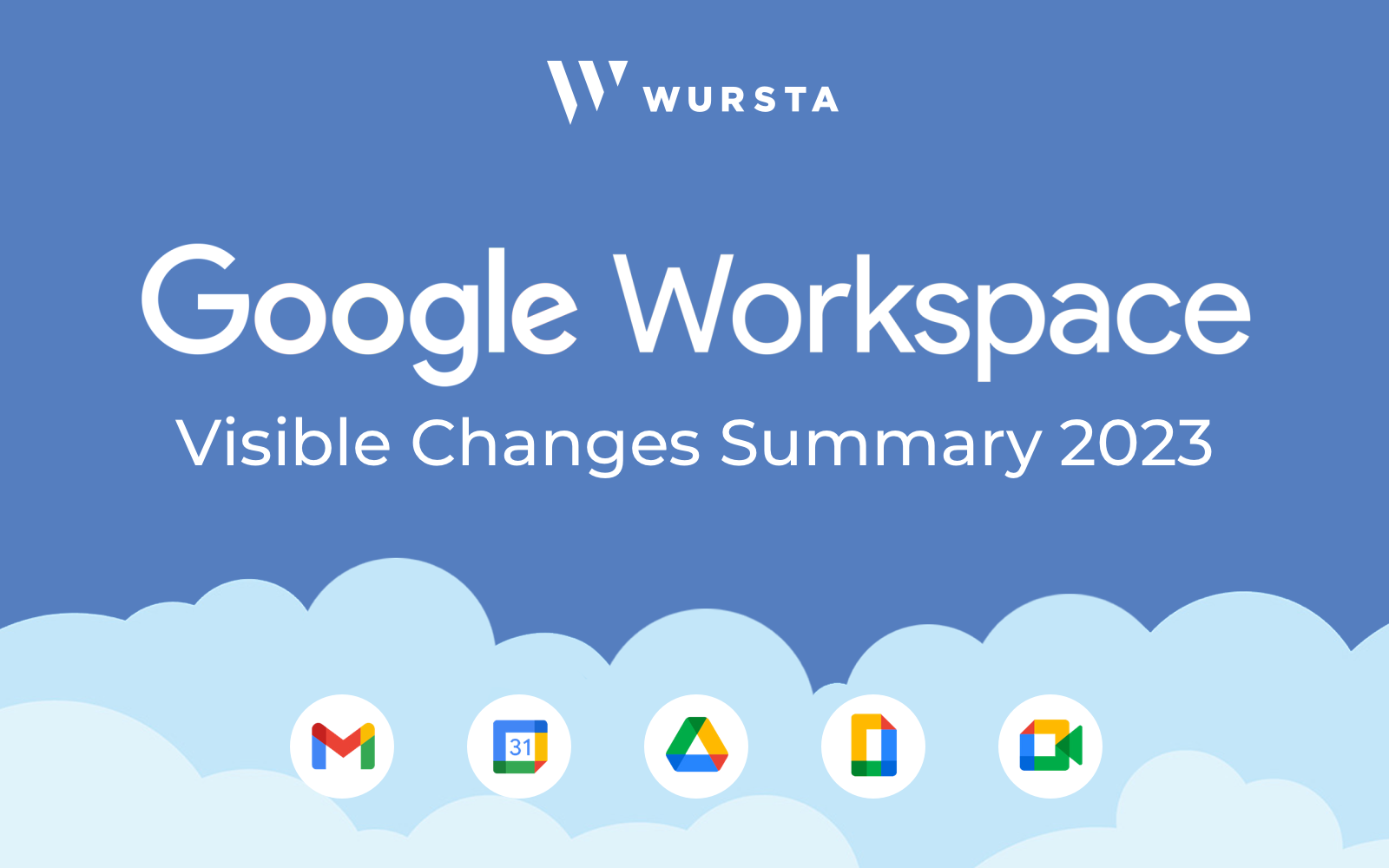 Here is a running summary of the visible changes to Google Workspace in 2023. We will continue to update this list every month so check back often. Contact us with any questions about the new features or how to enable them for your users.
February already launched Google Workspace (formerly G Suite) features:
Save time with suggested work locations in Google Calendar
Easily define your work location much quicker with suggested working locations based on your routine.
Gradual Rollout | 2/27/23 | Rapid
Sales and customer service integrations now available in Google Chat
Third-party sales and customer service tools like Salesforce and Zendesk can now be integrated in Google Chat
Gradual Rollout | 2/24/23 | All
Google Meet now available on Poly Android-based devices
Google Meet now supported in Poly Studio X Android-based devices.
Gradual Rollout | 2/21/23 | All
New setting for content managers to modify shared drives now on by default
All content managers now have ability to share folders by default. Also introducing new Drie API method to update setting for content managers programmatically.
Gradual Rollout | 2/13/23 | All
January already launched Google Workspace (formerly G Suite) features:
Easily share access to presented content in Google Meet with all attendees
Share file you are presenting with all meeting attendees (including those on the guest list) directly from Meet via the floating action menu or the suggestion in the Meet chat.
Gradual Rollout | 1/25/23 | Rapid
Check availability across multiple calendars when using appointment schedules on Google Calendar
Now able to see a visual preview of multiple calendars when setting up appointment schedules. Your booking page will show you as unavailable based on the calendars you choose.
Gradual Rollout | 1/24/23 | Rapid
New in-meeting reactions for Google Meet
Use emojis to share in-meeting reactions in Google Meet. This is hopeful to be less disruptive than sending an in-meeting Chat with an emoji reaction.
Gradual Rollout | 1/23/23 | Rapid
Introducing simpler conversation creation in Google Chat
Button to "Start group conversation" is being removed, and a group chat can now be started simply by typing in all recipients names.
Gradual Rollout | 1/10/23 | Rapid
* Rollout pace:
Full rollout (1–3 days for feature visibility)
Gradual rollout (up to 15 days for feature visibility)
Extended rollout (potentially longer than 15 days for feature visibility)