Three Google Workspace features hybrid or remote teams should use asap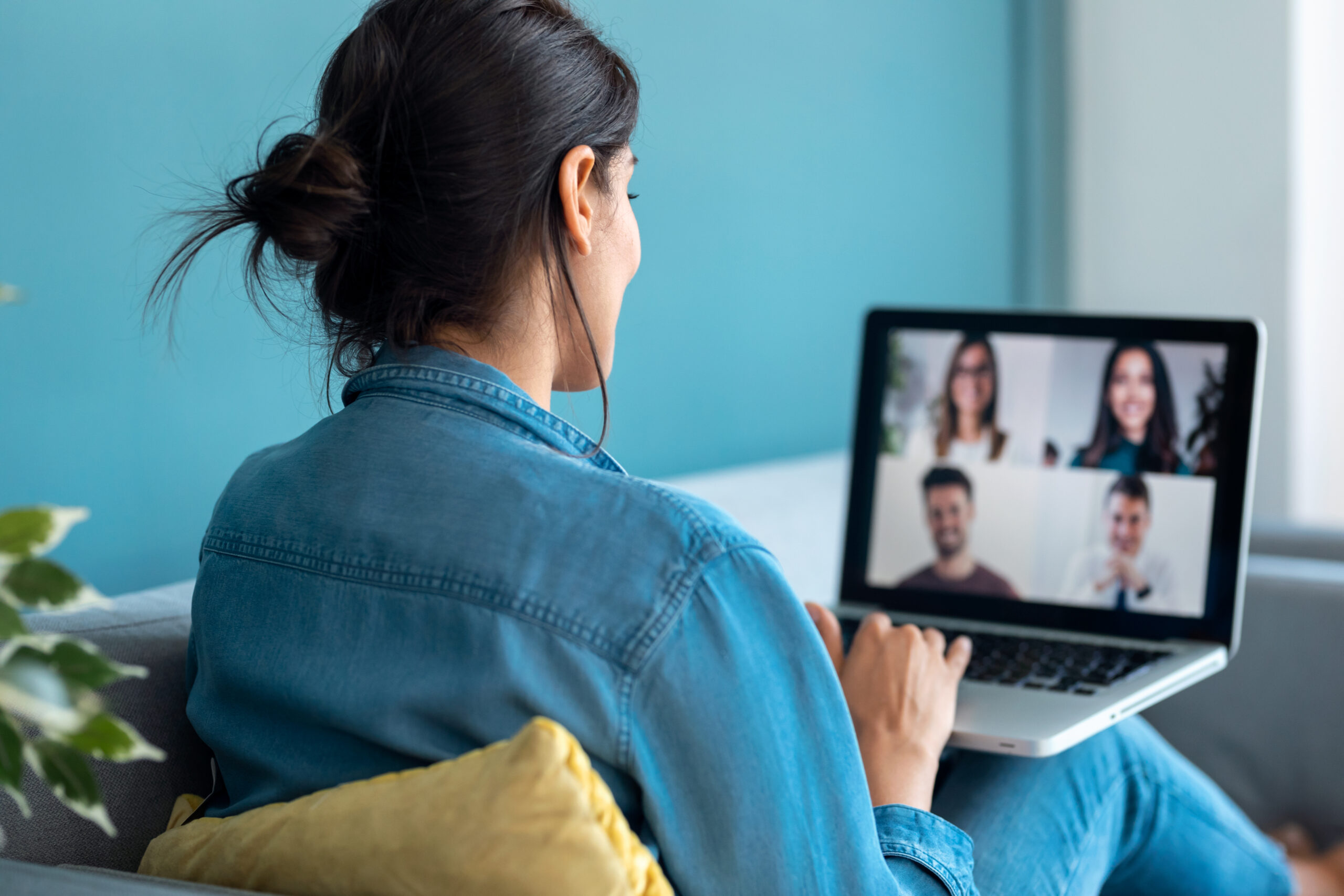 As more companies return to work and adopt hybrid work models, it's important to be intentional about this transition. We all appreciate our time saved from not commuting to the office and still value the face-to-face connections we have with our coworkers. Some employees will continue to work fully remote and it's crucial to provide an equitable space for their work to shine if you want to retain and attract the best talent. With the right systems and tools in place, you can ensure a productive, happy work environment regardless of where employees are calling in from.
Google Workspace is built with collaboration in mind to work from anywhere
Recently, Dave Citron, Director of Product Management, Google Meet and Voice and Drew Rowny, Product Lead, Gmail and Google Chat wrote, "When designed well, a hybrid model gives employees the flexibility to deliver their best from anywhere, while bringing them together thoughtfully for the power of in-person collaboration."
This collaboration is only as effective as the tools you equip your employees with. By keeping your operating systems simple and secure, you can empower your employees to do their best work from anywhere. Let's dive into three tools your team uses every day to do their best work, wherever they are: Google Meet, Spaces, and Voice.
Video conferencing for the enterprise: Google Meet powers collaboration from any screen
We've seen a variety of updates to Google Meet throughout the last few years, making it a top-tier video conferencing system. Users can control everything from their background to who has host controls or the ability to share a screen during calls.
One feature that's particularly useful when collaborating remotely is the new desktop Picture-in-Picture. This, paired with the similar feature that allows users to join a Meet call in Docs, Sheets, and Slides allows coworkers to brainstorm and edit material in real-time.
Step-by-step instructions for how to join a Google Meet call while in Docs, Sheets, or Slides can be found here.
Our team is a remote-first team and we utilize the best of Google Meet for our weekly one on ones, internal training sessions, monthly company kick-offs, and marketing events and webinars.
Use Google Spaces to streamline in-office chat and messaging
Originally, companies used the business function of Google+, called Currents, to communicate with internal stakeholders. With the transition to Google Workspace, Spaces has become a dynamic, integrated platform to replace Currents as it's a dedicated space to organize ideas, business units, projects, and more.
Because most communication and information sharing happens outside of meetings, Spaces is the ideal platform to message coworkers. Spaces is a function within Google Chat for groups of people to share ideas, discuss topics, exchange files, and manage tasks. Messages are displayed in threads, with the ability to comment on a message and create a side conversation, called an inline thread. See the image below for a demo of inline threading.
Unlike one-off group conversations, Spaces are designed for long-term projects, departments, or specific groups of people who collaborate regularly. For example, at Wursta we have Spaces for our departments i.e. Sales, the entire company, the Austin office, and even one for pets! It's nice to take a break and scroll through the pets channel to see a coworker's new puppy and the mischief they're causing. Spaces provide a centralized location for work (or puppies) without having to hop on a call or schedule a meeting.
Take phone systems to the next level while still maintaining usability with Google Voice
Before the pandemic, providing a desk phone was a given for most companies. Now, as companies continue to offer remote or hybrid work options, having a phone system that goes wherever you work is essential. Google Voice is the best value for a traditional work phone system setup. With Google Voice, you can keep in touch anywhere with your mobile device or computer. (And if you like to keep it old school, Google Voice can be set up with a desk phone as well.)
Read more about how Google Voice provides a simple, smart, and scalable solution here.
With availability across countries and time zones (and more being added), you'll stay connected wherever you work. And with pricing starting at $10 per user per month, there's a budget for every business. Standard and Premier pricing tiers offer additional features, like automated attendant and ring groups so you can customize what callers hear when they dial in or which employees receive calls first (i.e. round-robin for a support line).
Watch a quick demo of Google Voice in action.
Google Workspace expertise from Wursta: your cloud collaborator
As with all Google Workspace features, the three listed here integrate seamlessly with one another. They work with your schedule and your contacts to ensure information is secure and your workday is productive.
For current Wursta customers, connect with your Account Manager to learn more about these features and how to best equip your remote teams.
If you're not currently a Wursta customer and would like more information, let's connect! We're here to help you with all Google Workspace and Google Cloud features and updates as your technology advisor in growth.