VeeCon 2023: A Diverse Superconference with NFT Tickets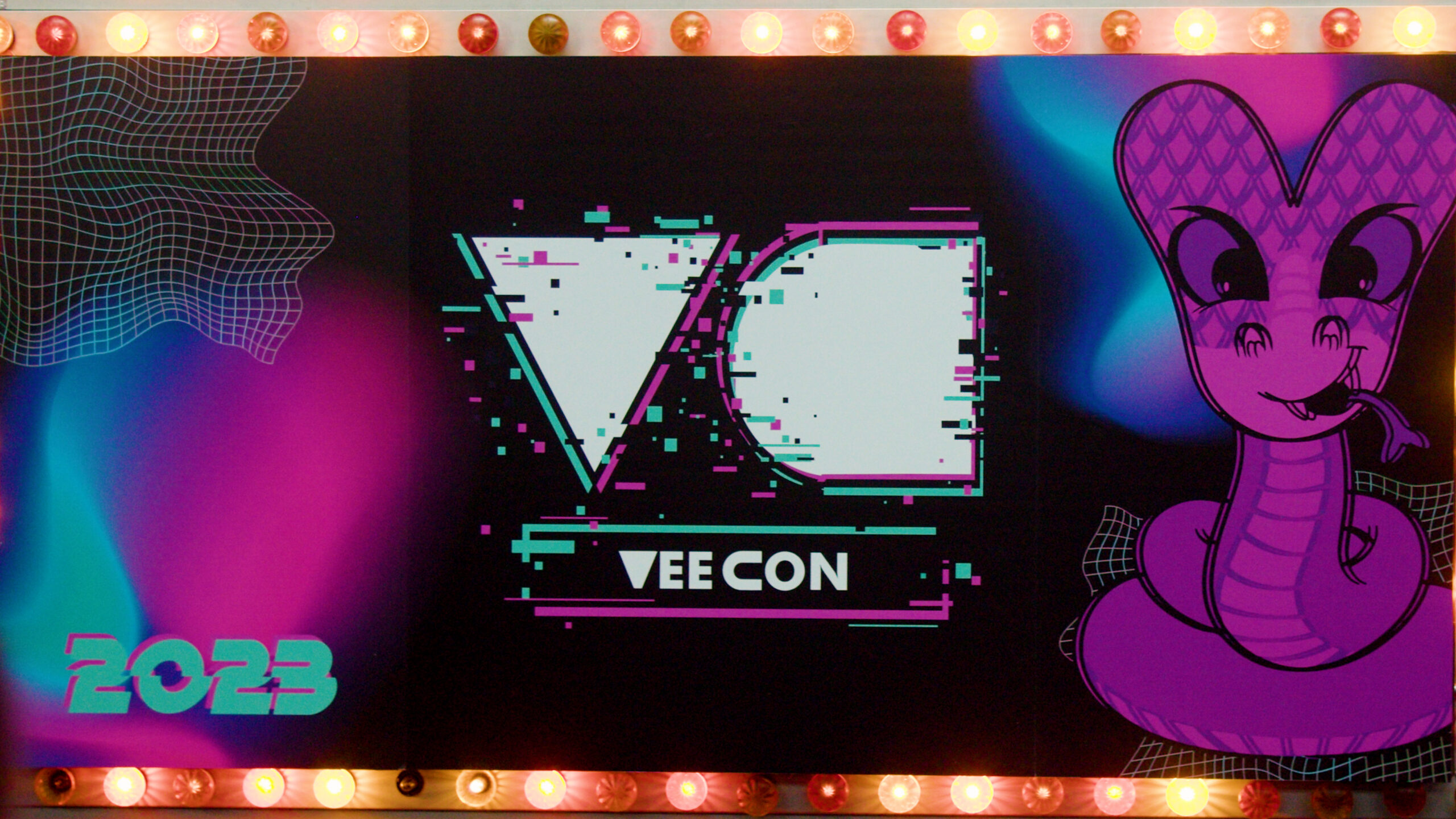 VeeCon 2023 was OUTSTANDING! A truly electric experience, unlike any event I've ever attended. I am overwhelmed with gratitude reflecting on the unique opportunities and so delighted to share my learnings from the 3 jam-packed days in Indianapolis May 18-20, 2023.
If you're not familiar with VeeCon, it is a superconference effectively all things Gary Vaynerchuck. One part motivation/self-help, one part business/entrepreneurship, mixed with passionate communities from digital to physical collectibles, and served up with so much fun! This was the second year, but my first time attending, and I have no doubt the third year will be even better.
For me, VeeCon highlights fall into 5 buckets:
NFT Tickets prove real world use case for web3 today;
Connections with many passionate people and industry leaders;
Experiences of NFT communities and collabs;
Inclusivity with a strong call to action to build relationships;
And of course, Celebrities and influencers on every stage.
NFT tickets! VeeCon began as one of the perks or utility that came from purchasing a VeeFriends NFT. For each VeeFriends NFT in your wallet, you are given another NFT that serves as the VeeCon ticket. This is delivered automagically to your wallet via airdrop. The NFT tickets can be easily sold and transferred and VeeCon receives a royalty (5%) from every transaction.
To attend the conference, you create a profile in the VeeCon app tied to your email or social login. Then you register your ticket via connecting your wallet. This creates a unique QR code which is used for admission. The process was completely seamless and I expect to see this trend continue at other large-scale conferences.
Connections! On behalf of Web3 Deep Dive Podcast, Rachel Wolfson and I had the pleasure of interviewing inspirational thought leaders including Jasmine Maietta, Avery Akkineni, Cathy Hackl, Jesse Pollak, Angelic Vendette, Shannon Snow, Swan Sit, and Gary V himself!
It was especially humbling that Gary spent hours each day meeting fans in the "Selfie Station" and we were able to fit in a full 10 minutes with full presence and grace, a true testament to his amazing time management and outstanding team!
Experiences! The first day was outside, Field Day, an interactive experience of VeeFriends including a human claw machine to collect VeeFriends plushies. At the stadium, NFT Land featured 12 different NFT projects all highlighting their unique communities. I connected with communities I'm a member of (meaning I hold an NFT) including World of Women, Boss Beauties, and Sup Ducks, plus I was also able to learn more about Cool Cats and Alien Frens.
These are all great examples of communities built upon a common interest in collecting digital artwork (as NFTs) that continue to provide value and camaraderie even in this bear market.
Inclusivity! VeeCon hosted people of diverse backgrounds, ethnicities, and all ages, including more than a few kids, and actually a lot of women! The diversity of attendees is a great indicator that you don't need to be a technologist to be involved in web3.
Plus, the sense of community was palpable, almost like a backyard barbeque. Gary's opening keynote offered a strong call to action to take time to meet people and build relationships. Reminding us that over time, acquaintances become friends, and friends become family.
As a special bonus, I was able to share this experience with my family and our au pair Keyla, who is visiting us from Mexico. Keyla was especially inspired by the Barbie x Boss Beauties collab by Mattel. My daughter was excited about the collab with Crocs x VeeFriends.

Celebrities! I shook hands with Deepak Chopra after he lead the entire stadium in a group meditation. He has been a major influence on my wellness practice and an inspiration in the web3 space with his NFT projects including Seva Love and JOMO Effect. I also met Guy Raz, my all-time favorite podcaster. My favorite beauty brand Tarte Cosmetics offered a makeup touchup for speakers and I met their amazing Founder Marlene Kelly. 
One of the top highlights, bringing this download full circle was Jesse Itlzer and his especially inspirational speech where he had the entire audience shouting "Outstanding!"
Huge shout out to my team: Alex Wilcox, our amazing Producer, Rachel Wolfson, hostess with the mostest, and Matt Wursta, the most supportive husband a girl could ever ask for. So grateful for the support from Digital and Savvy PR team. Thank you to Coinbase for the fantastic Speakers Lounge and VeeFriends for the delightful merch bag!
If you have any questions on VeeCon, or if you were there and we didn't get a chance to connect, I'd love to meet you, and hope to #SeeYouAtVeeCon in 2024!
Watch the full videos & subscribe for updates from Wursta: https://www.youtube.com/@wursta
Watch the episodes & subscribe to Web3 Deep Dive Podcast: https://www.youtube.com/@Web3DeepDive
#NFTtickets #SeeyouatVeeCon #web3 #NFT #community #culture