Wursta is helping today's hybrid workforce shine brighter than ever thanks to Google Workspace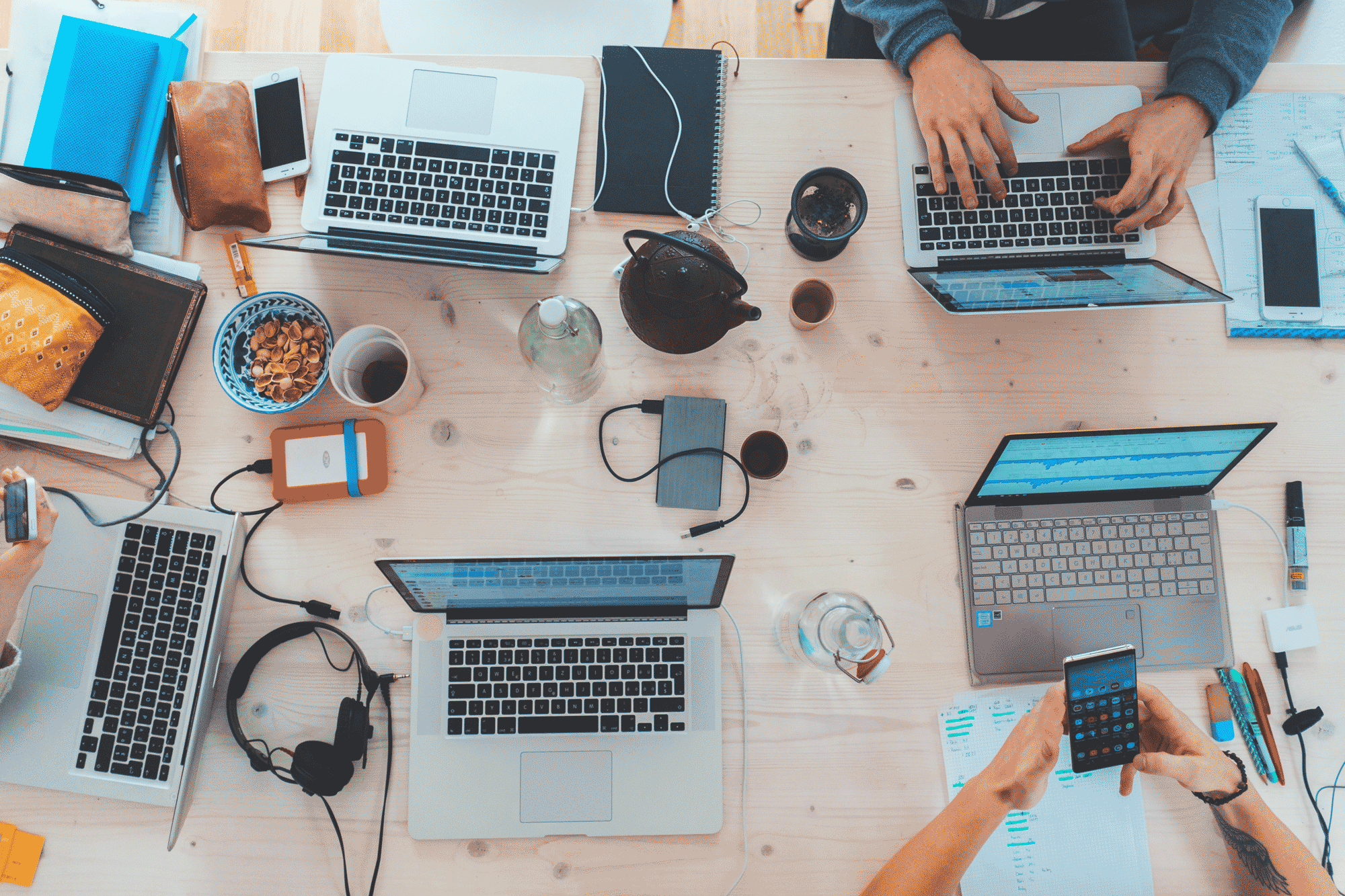 Unveiled last fall as the successor to G Suite, Google Workspace immediately made waves; it entered a landscape that unexpectedly needed Cloud-based, collaborative solutions more than ever. In the short timeframe since then, Google has continued to bolster the platform, releasing updates at a blinding pace.
Having long-operated as a Google shop, the Wursta team is well-equipped to navigate these changes and help clients make the most out of this new, holistic system.
We also walk the walk and use Google Workspace to communicate with team members across the country. Thanks to Google Workspace, the Wursta hybrid workforce is more efficient than ever. And in light of Google's upcoming feature roadmap, the platform will continue to become the go-to platform for hybrid workforces.
What makes Google Workspace special?
Chat and Video are staples of a hybrid workforce, and while there are a multitude of individual solutions, there are few all-in-one platforms. Even amongst the rare all-in-one collaboration platforms, it can be challenging to segment and categorize teams. That's not the case with Google Workspace.
With the recently revealed Google Spaces, Google Chat's Room feature is evolving. Offering an improved UI and a bevy of new features, Spaces serves as a 'hybrid home base' for different business units.
Conversations, files, topics, and meetings are seamlessly integrated into Spaces. End-users have a single hub to access their team – whether in the office or remote – without having to sort through non pertinent information.
Google Meet: the new gold standard for video conferencing
Regardless of an end user's technical proficiency, any 2021 employee can vouch for the tremendous difference in quality between competitors such as Zoom, Webex, and Teams. Particularly with hybrid environments, challenges are magnified as organizations look for ways to involve both remote and in-person employees equally. Google Meet marries ease-of-use and accessibility with powerful features to enable any type of conversation.
Thanks to Companion Mode in Google Meet, attendees have an unprecedented level of equity. Every participant has access to screen sharing, polls, in-meeting chat, hand raising, Q&A, live captioning, and more. Even in-person attendees can have the feature open on a personal device to participate.
In acknowledgment of this hybrid workforce's status as "the new normal," Google Calendar events allow RSVPs to indicate if they're attending in-person or remotely. With further improvements coming to Google Meet's security settings and optional hardware, Google Meet will only continue to improve.
Improve collaboration without sacrificing security
To compete with enterprise security systems, Google Workspace has continued to create products that cater to a secure, hybrid work environment. For clients that look for additional control over Google's encryption at transit and at rest, Client-side encryption is the answer. More universally, Google Drive's labeling and DLP measures are able to provide automated control and security to your domain. This means data can be increasingly scaled without sacrificing security or efficiency.
How do I explore these improvements?
Wursta has been the preeminent Google expert for years. Whether you're an existing Wursta client, brand new to the Google ecosystem, a Google veteran, or just looking, we're happy to connect you with the resources you need.
Thanks to our partnership with Google, we offer 100% free guidance to businesses, providing a one-on-one consultative approach without having to surrender any Google resources.
We have resources available on our website and YouTube channel, but if you'd like more hands-on assistance, please contact us. We're happy to connect.