Changes to the Google Workspace Frontline Offerings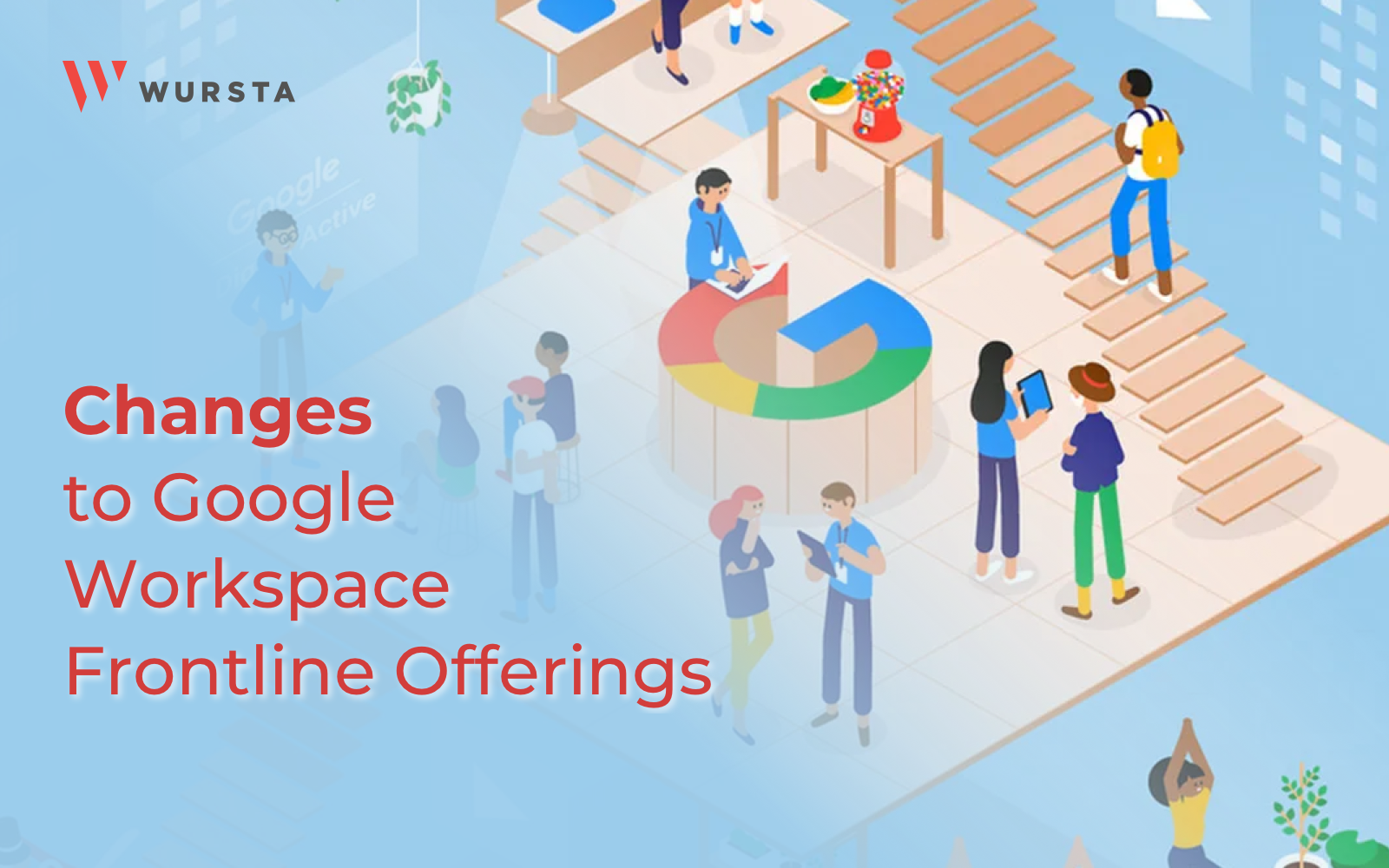 Google has updated its Workspace Frontline and Enterprise Essentials offerings. These changes enable Google Workspace to better align with customer needs by being more tailored to various segments.
5 Major Changes to the Enterprise Portfolio
1 – Frontline Starter is best suited for workers in industries such as retail and manufacturing with basic identity and collaboration needs. All of the following changes are coming to the existing $5 Frontline Starter at no additional cost to the customer:
Storage increased from 2GB to 5GB
Users can access or view items created by others in the shared drive as well as edit items if the creator shares it with the Frontline user individually or via group membership
Frontline starter will also get AppSheet
2 – New, more premium, "Frontline Standard," which is targeted to workers in healthcare, regulated industries, and global enterprises who require more advanced security. 
All the same functionality as Frontline Starter, including 5GB of storage per user & AppSheet, along with more advanced security
Similar security profile as Enterprise Standard (including Vault & DLP)
Will match the specific set of security values that Google's research indicated are most relevant for frontline workers
3 – More premium Enterprise Essentials
Same functionality as Enterprise Essentials, along with more advanced security.
Similar security profile as Enterprise Plus.
4 – Enterprise Data regions add-on, which is targeted at Frontline, but will be available to other SKUs
Mirrors the functionality already available in Enterprise Plus today
Allow admins to set data region policies on where their user's data resides
Will launch in the coming months
5 – Expanding AppSheet Core to more paid SKUs 
Including the Business and Enterprise families as well as Frontline Worker
Committed to the Success of SMBs & Enterprises 
With these changes, Google is better targeting their portfolio to the distinct needs of the SMB and enterprise audiences. For example, SMBs require simplicity, whereas enterprises often have full time, dedicated IT specialists and therefore need more nuanced admin controls.
The dedicated enterprise offerings are also further segmented to provide more choice for each audience based on their different use cases.
Wursta is here to help you determine which offering will best fulfill your organization's needs.
Assured Controls & Expanded Data Regions Coverage for Google Workspace
Google is also adding Assured Controls' Access Management and enhancing Data Regions in Google Workspace to expand customers' information governance.
Assured Controls is a new add-on for Google Workspace that will allow organizations to precisely control cloud service provider access. The first feature of Assured Controls is Access Management, which
is an especially useful control for highly regulated industries such as the public sector.
Google Workspace's Data Regions enable customers to meet organizational or compliance requirements. For select Google Workspace apps, customers can use geo-locational controls to dictate where covered data is located at rest. This is a continuation of Google's efforts to grant customers greater control.