How to Save Money with a Business Continuity Plan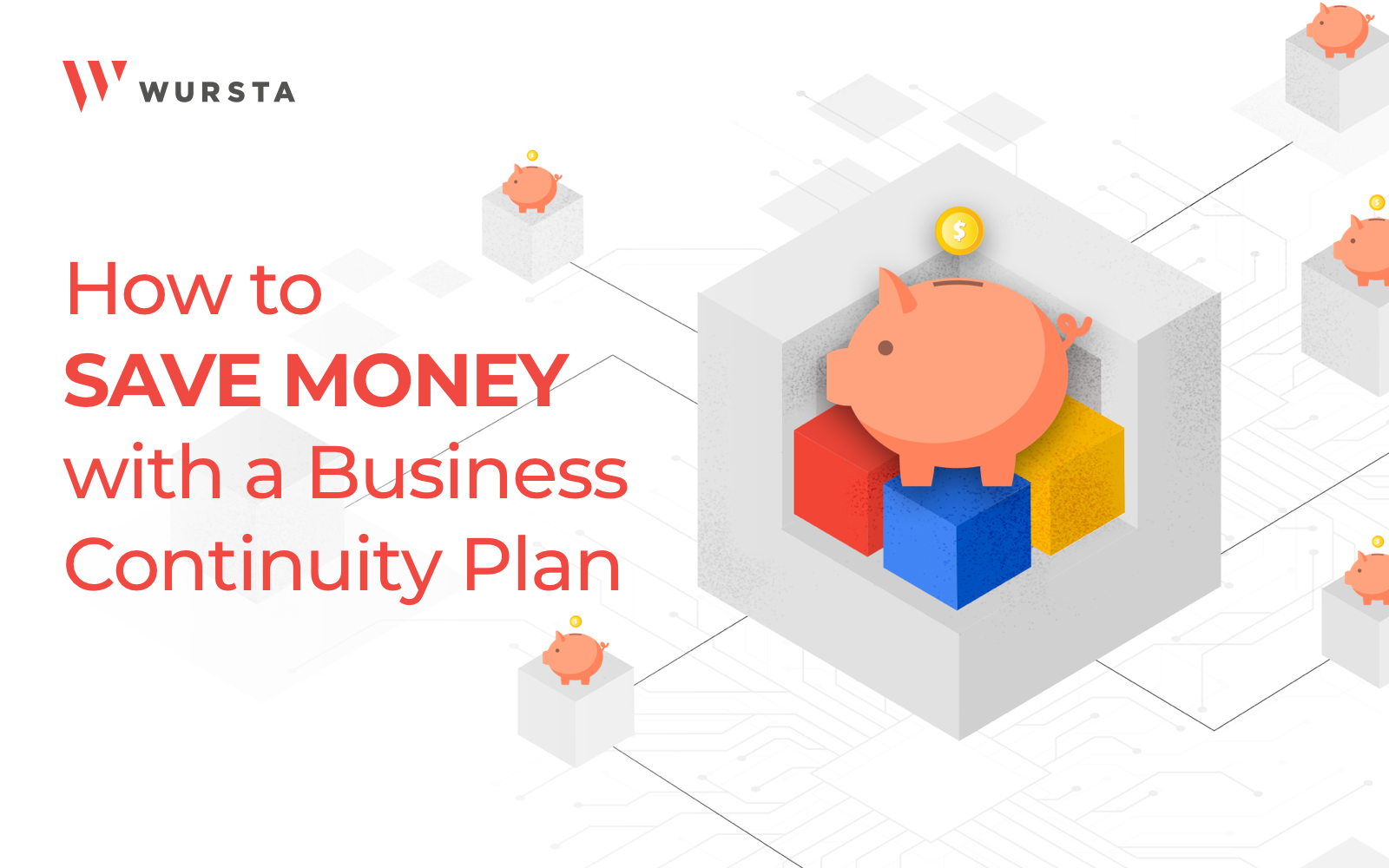 In a recent blog, we tackled what it means to not have a Business Continuity (BC) plan. By using Google Workspace as a part of your BC plan, you can not only avoid those pains, but also realize other gains, such as saving money.
A Business Continuity Plan Has Your Back & Your Bottom Line
With a business continuity plan, you can switch over to your backup systems and swiftly resume operations… without waiting around, stressing, and wondering. (Or giving up and heading home/ logging off for the day.)
By establishing a BC plan with Google tools, your employees can continue collaborating until your primary solution is patched. A BC plan can keep everyone informed, enable multi-department collaboration, and connect management and the workforce across the organization. When your primary tools are back online, you can turn Google Workspace off and resume your standard business practices.
With this configuration, organizations that suffered from last month's Microsoft Azure networking outage could've avoided losses of half a million or more (Using Gartner's average cost of downtime from $140,000 and $540,000 per hour.)
A solid BC plan is also a great way to lower your cyber insurance premiums.
Tailor your BC Approach
You have numerous options for configuration when you leverage Google Workspace as part of your BC plan, such as establishing Google Drive for collaboration and Gmail with pre-filled mailboxes (mail, calendar, contacts). Similarly, select to configure access to your document repositories located in OneDrive, SharePoint, on-prem, etc.
Your approach can vary, for example:
Lean approach consisting only of establishing accounts and provisioning identities
Mid-tier, synchronizing 30 days of email and document repositories
Synchronizing all key data regularly, such as all email history
Tailored, with regular synchronization only for the executive team
Integration & Building Redundancies
Make sure accounts are ready for users to access the backup systems. You can federate with Active Directory, so identities are published into Google. In the event of an Active Directory outage, Google can act as the identity provider. Options also include third-party identity providers such as Okta.
IT teams used to focus on office infrastructure and redundant services to support workers in each office location. But with employees continuing to work from a variety of remote locations, many depend on cellular services. A major carrier outage can grind productivity to a halt.
Your BC plan can also include Chrome enterprise devices, which are Google Chrome hardware, along with a Chrome OS and application access with Google security features – all fully managed. Chrome devices can also be sourced with multi-vendor LTE support, providing resilience to third-party network outages.
Real World Success & ROI
One of Wursta's clients is a provider of products and services to organizations, including many of the Fortune 500. The company has more than a quarter million employees and operates in 19 countries. After setting up Google Workspace as part of their BC plan, our client was pleasantly surprised by an additional unexpected benefit of realizing a positive ROI. The comprehensive BC plan enabled them to earn substantial discounts on their insurance, which nearly covered the costs of the Google licenses.
Upon experiencing an outage with their primary provider, they avoided the disruption of the executive team being unable to communicate. The company resumed operations and didn't suffer any losses in productivity, enabling them to recoup the cost of the initial investment in Google Workspace.
Wursta Business Continuity Services
Wursta designs and executes business continuity, backup, and disaster recovery plans so you can quickly resume operations in the event of a disaster, meeting your SLAs and complying with regulations. Whether you currently have no backups, NAS-based solutions, VMWare snapshots, or any other type of solution, Wursta can help you meet your recovery time objectives (RTO) and recovery point objectives (RPO).