AppSheet 101: You don't need coding skills to automate with AppSheet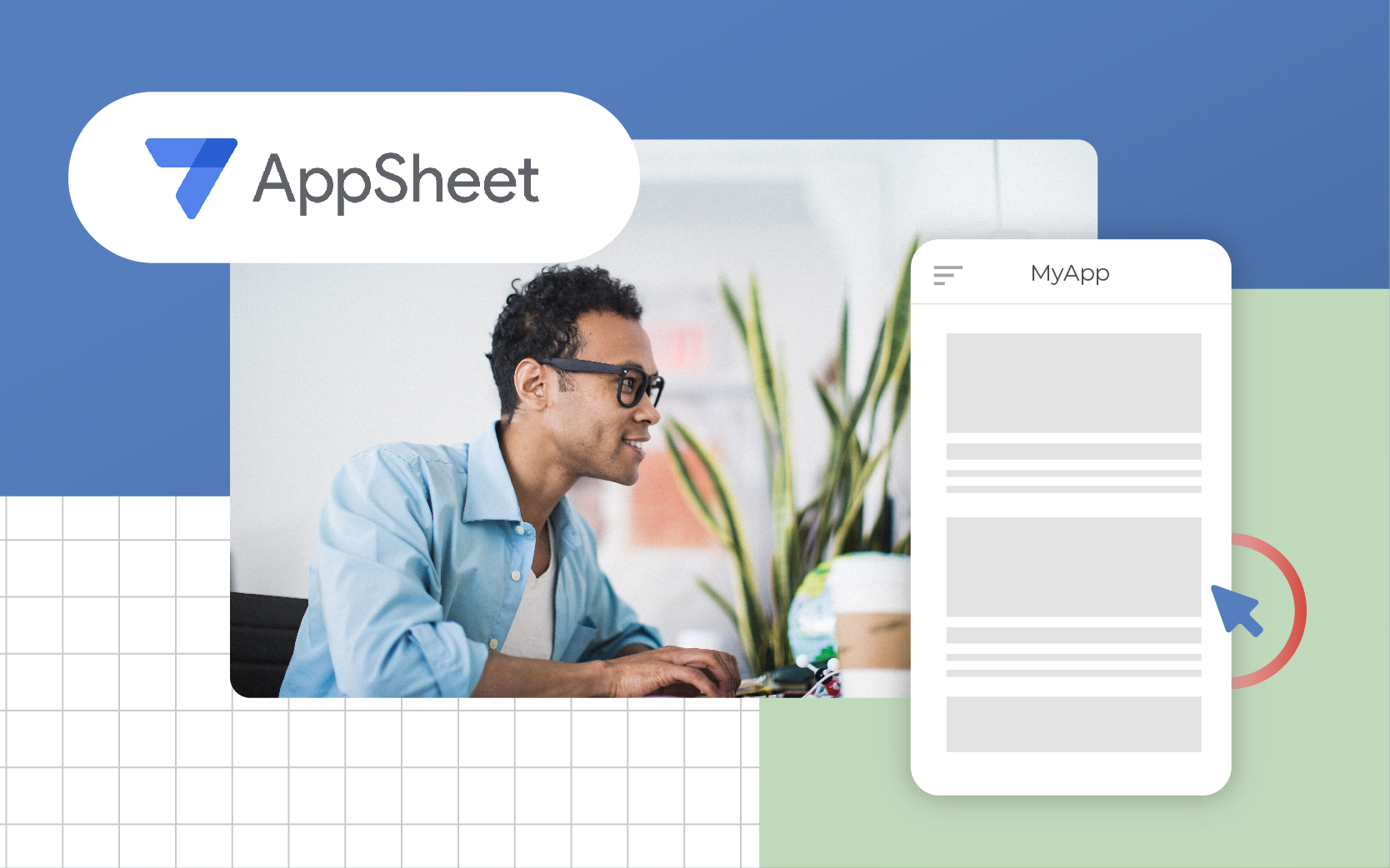 Google's AppSheet is a no-code platform to help you build applications for your unique business needs. With AppSheet, you can enable innovation anywhere. Organizations use AppSheet to make fast, iterative, applications and drive innovation in a secured and controlled way without coding experience.
Watch our live demo of AppSheet from May 17
We hosted a live demo with Google Cloud Engineer, Kevin Apodaca, on Tuesday, May 17 at 11:00 am EST. This was a great opportunity to see how users can alleviate roadblocks and automate manual processes with AppSheet.
We went go over common use cases and templates that are already part of the AppSheet platform so you can easily create bots and automate workflows with the click of a button. We also went over different plans available and how to purchase AppSheet.
AppSheet is simple – no coding needed
You can use templates within AppSheet to create a mobile or desktop application without having an IT or computer science background. App templates are available to preview here and can be sorted by Industry, Function, or Feature.
Within AppSheet, the Editor automatically generates prototypes and suggestions based on the type of data you input. For example, if you include addresses within your dataset, the app may generate a map function so you can see the addresses visually on a map.
AppSheet uses expressions similar to those found in spreadsheets, so having some familiarity with Sheets is a plus. The simple UI within the Editor makes it easy to decide what to do next and how to customize your app.
As with all Google development tools, you can always ask the community for tips and tricks, or submit an inquiry if there's a feature you need that's not yet available.
AppSheet integrates with Google Workspace seamlessly
Because AppSheet is a Google product, it connects seamlessly with other Google products, like the Google Workspace suite, and plays well with third-party apps such as Dropbox and Salesforce.com. You can also integrate with SQL databases, Apigee, REST APIs, and OData.
Below is a quick video highlighting how a user streamlines a process from 30 minutes to 10 minutes by using AppSheet. She inputs data using the app, which sends the data directly to a Sheet and automatically sends an email summarizing the data via Gmail.
Review more helpful tips and tricks within Google Workspace and AppSheet here.
AppSheet drives innovation across the company – try it today!
Because AppSheet integrates seamlessly with Google Workspace, basic applications can be created and shared with small teams on your Google Workspace account. Pricing for larger teams depends on team size and functionality needed. There are three different plans: AppSheet Core, AppSheet Enterprise Standard, and AppSheet Enterprise Plus.
Reach out to our team to hear more about which plan is the best fit for your use case and how to get started today.
This post was originally posted on May 13 and has been updated to include the recording of the webinar on May 17.