Google Workspace Pricing Updates + More Flexible Payment Options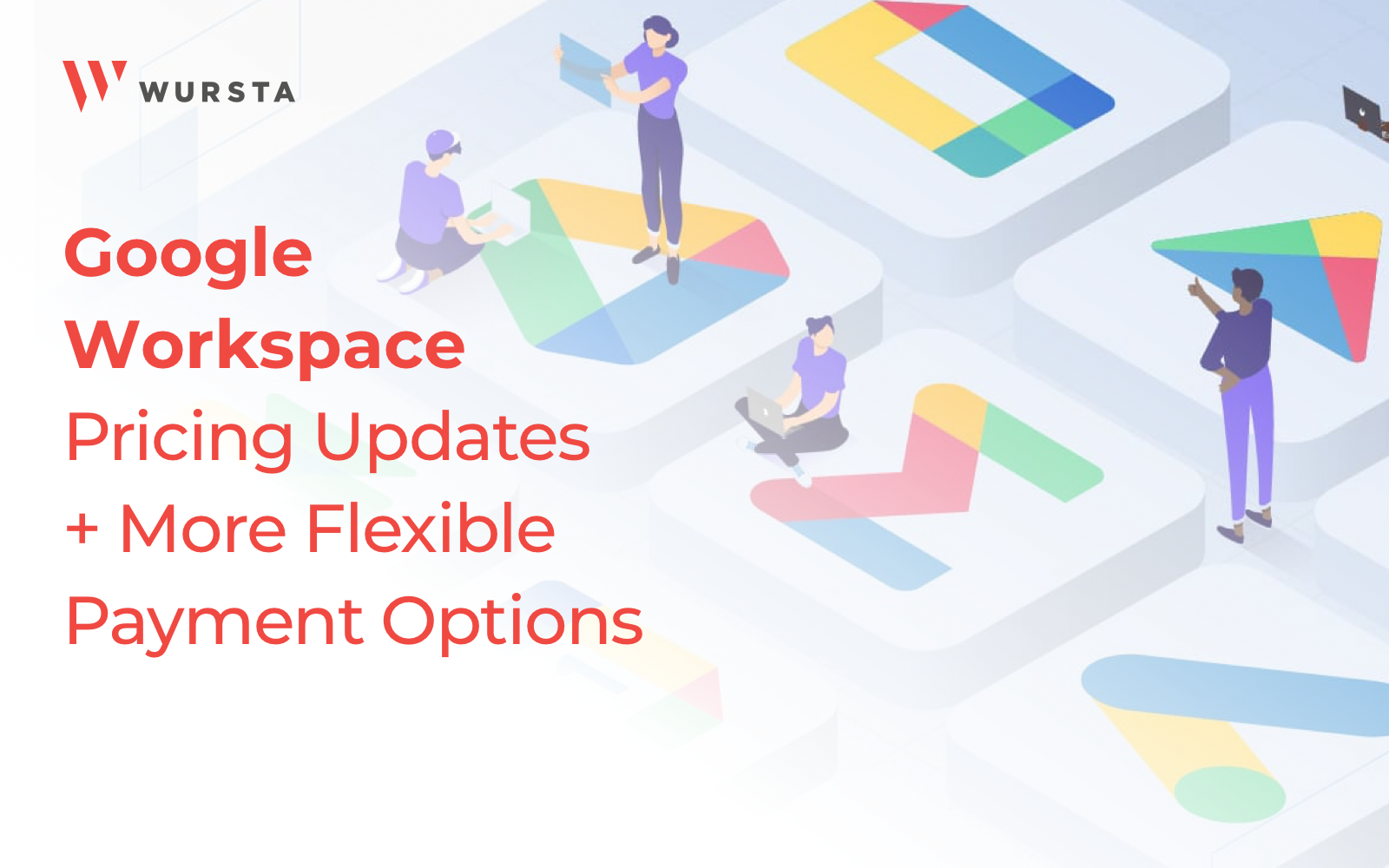 On February 15, 2023, Google announced pricing updates and more flexible payment options for Google Workspace. Google states that these updates, "reflect the value in our products, alongside expanded commitment options to lock in the lowest pricing, providing our customers with more choice."
Increasing Prices for Flexible Plans
Google is increasing the price of Flexible Plan subscriptions. Flexible Plans offer customers the option to pay as you go, with no commitment, and provide the option to add or delete user accounts at any time.
The updated list prices for Google Workspace editions will be:
Google is providing lead time, with the new Flexible Plan pricing rolling out starting in April of this year and throughout 2024, depending on factors that include number of user licenses, current contract terms, and payment plan.
Customers will be notified via the Google Workspace Admin Console at least 30 days before their price changes take effect.
Increasing List Price of Enterprise Standard
Google is increasing the list price of Google Workspace Enterprise Standard beginning on April 11, 2023.
Google mentions that this updated price reflects the innovation that Google continues to deliver across their products, which include:
For Annual/Fixed-term plan customers, these changes will not impact the current contract or any renewal event prior to April 11, 2023. Pricing will go into effect the first time your subscription renews on or after April 11, 2023, depending on plan type, number of users, and any current discounts applied.
There are no list price changes to the other Enterprise editions, including education upgrades.
Local Currency Pricing Adjustments
Finally, Google is also adjusting some local currency pricing, which is evaluated periodically to maintain alignment with the exchange rates to the US dollar. Customers that will be impacted by any foreign exchange adjustments will be notified in advance.
Read more here to compare pricing plans or contact us directly if you'd like to discuss options.
Wursta customers: connect with your Account Manager for assistance in choosing the right plan that will suit your business needs. We're here to help!