Google Cloud Next '22 News Roundup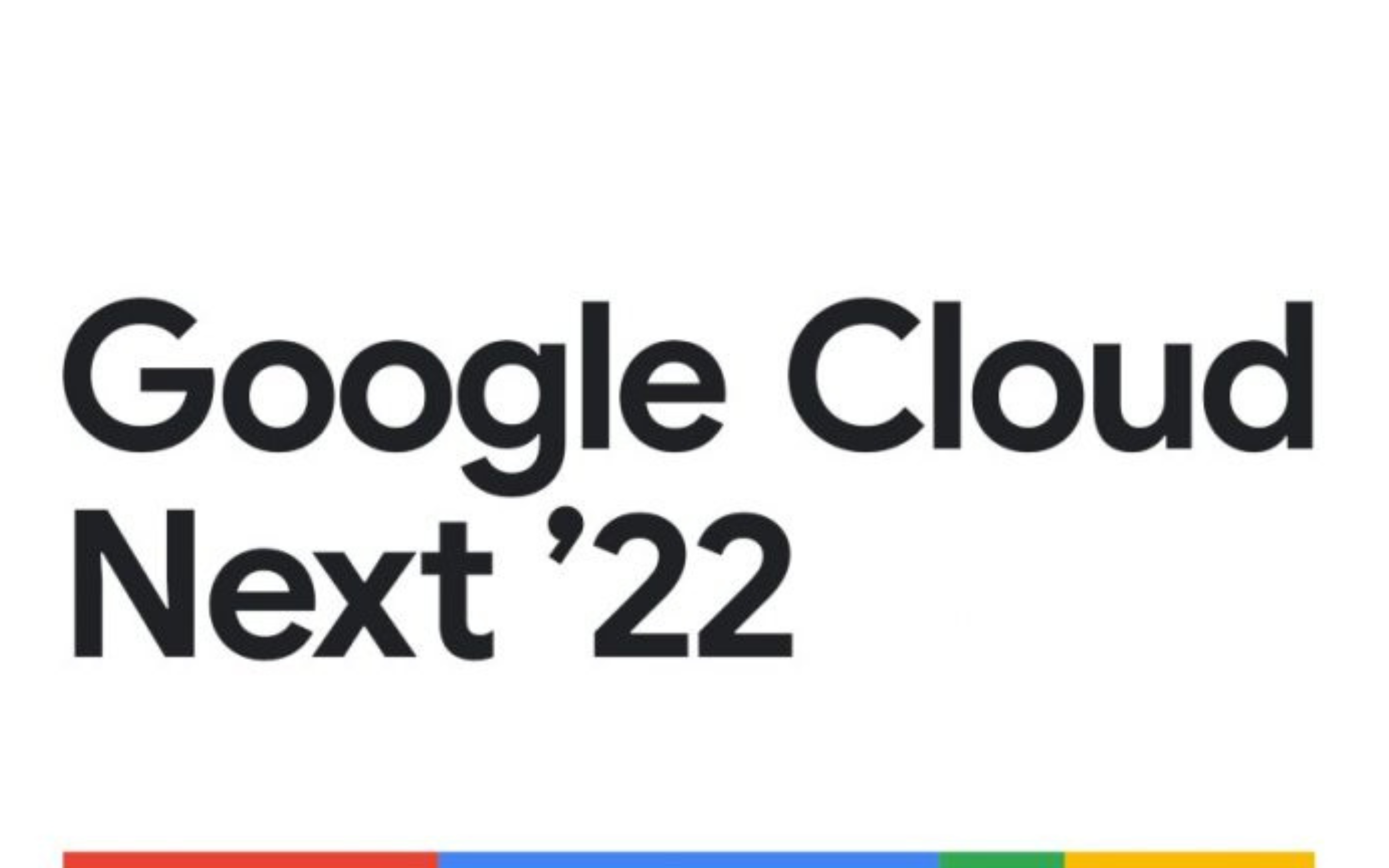 The Google Cloud Next conference was held October 11-13 in cities around the world. We've summarized a few of the most pivotal announcements.
Expanding Cybersecurity Market Share
The most exciting announcement was that Google is taking more cybersecurity market share by leveraging its recent cybersecurity acquisitions. Specifically, Google revealed plans for their Mandiant and Siemplify acquisitions to strengthen its Chronicle Security Operations platform.
New Chronicle Security Operations
The successor to Google Cloud's Chronicle security analytics platform, Chronicle Security Operations is "a modern, cloud-born software suite that can better enable cybersecurity teams to detect, investigate, and respond to threats with the speed, scale, and intelligence of Google."
According to Google, Chronicle Security Operations "unifies Chronicle's security information and event management (SIEM) tech, with the security orchestration, automation, and response (SOAR) solutions from our Siemplify acquisition and threat intelligence from Google Cloud. The recently-completed Mandiant acquisition will add even more incident and exposure management and threat intelligence capabilities in the future."
In September 2022, Google acquired Mandiant and is now moving forward with plans to combine Google Cloud's existing security portfolio with Mandiant's cyber threat intelligence. In January 2022, Google acquired Siemplify, a leading security orchestration, automation and response (SOAR) provider. SIEM = Security Information and Event Management, and the name Siemplify is so fabulous, I simply must acknowledge the cleverness. With Siemplify, Google intends to "change the rules on how organizations hunt, detect, and respond to threats." The Siemplify brand will be replaced with Chronicle SOAR.
A Great Boon for Enterprise Security Teams
Phil Venables, CISO at Google Cloud, described the new Chronicle Security Operations platform as, "a great boon for security teams in enterprises, because they don't want to have to do plumbing. They just want to see the output and actually protect their enterprises, and so I think that's going to be an immense change."
Chronicle Security Operations is now in preview.
Google Cloud + Coinbase = Web3 Innovation
The percentage of firms paying ransom has increased, making these attacks increasingly lucrative. According to CyberEdge Group's seventh annual Cyberthreat Defense Report (CDR), "In 2018, only 39% of ransomware victims actually paid the
Google Cloud and Coinbase announced a new, long-term strategic partnership to better serve the growing Web3 ecosystem and its developers.
Coinbase, a leading crypto exchange, will move to Google Cloud's infrastructure. Additionally, Google Cloud customers, starting with those in the Web3 ecosystem, will be able to pay for its cloud services via select cryptocurrencies using Coinbase Commerce. Google is the first of the cloud service providers to announce its plan to accept cryptocurrencies as payment.
Coinbase will leverage Google Cloud to build advanced exchange and data services, including to process blockchain data at scale, and enhance the global reach of its crypto services by leveraging Google's premium fiber-optic network. Coinbase will also use Google Cloud technologies to provide Coinbase customers with machine learning-driven crypto insights.Google said it would explore using Coinbase Prime, a service for storing and trading cryptocurrencies.
New Google Cloud Platform Tools & Users
Cyber insurance has been viewed as a 'get out of [ransomware] jail free' card, but that's not the intention. With insurance
Among the 123 things announced at the event were new users of Google Cloud Platform and existing ones expanding their use and partnership, such as:
Snap
Rite Aid
Prudential plc
Wayfair
T-Mobile
Paramount Global
Lufthansa Group
Google introduced five new Google Cloud regions as well as multiple new tools for developer productivity, management and migration, and developer security. Additionally, Google added 24 new languages to Google Translate and launched Translation Hub, a fully managed, self-serve AI Agent that delivers translation at scale.