Now available: Join a Google Meet Call in Docs, Sheets, and Slides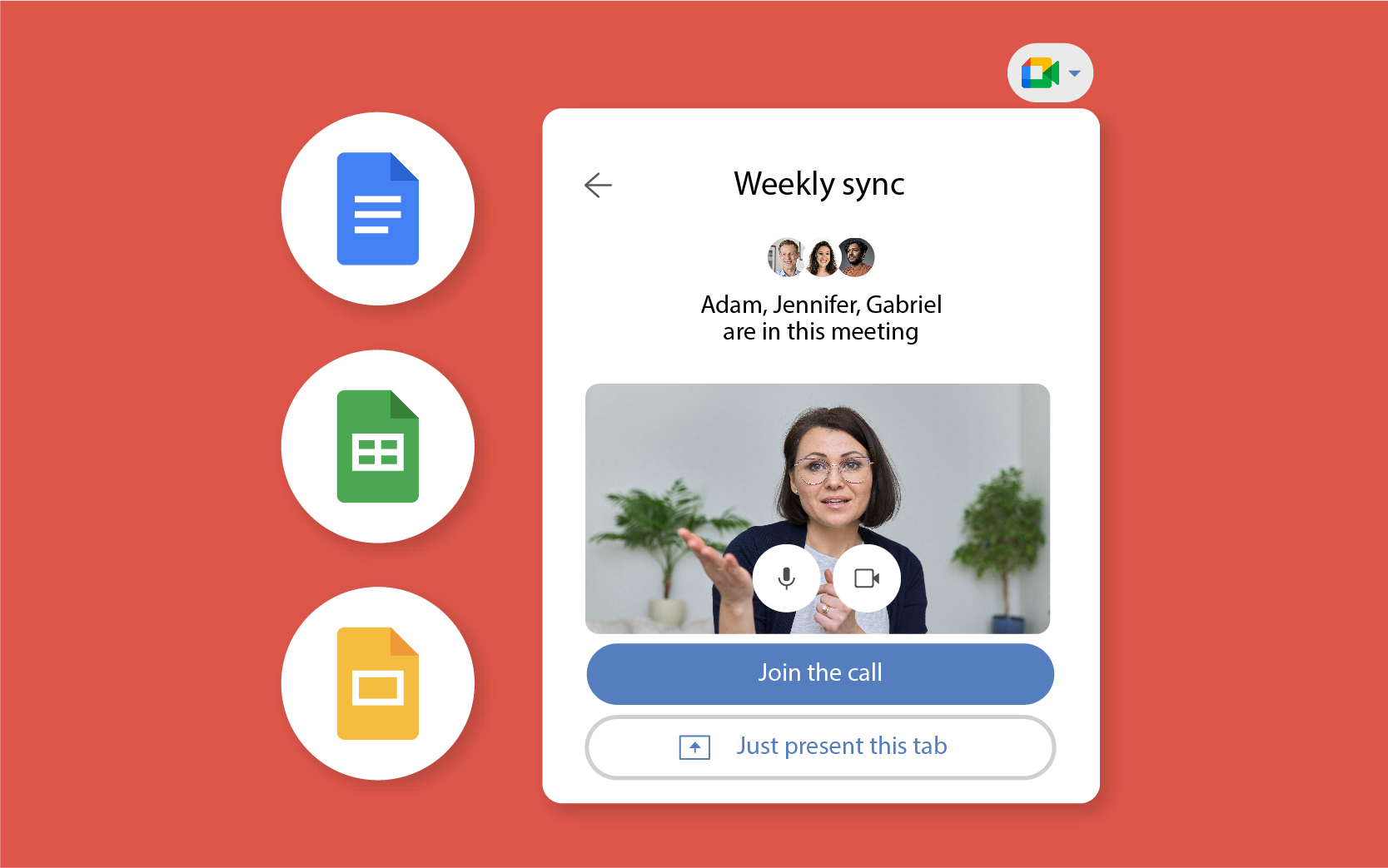 For the past few years, we've seen amazing additions to Google Meet. From adding emoji reactions to updating backgrounds to feel more immersive and realistic, there have been a lot of new features for end users to explore. On top of that, security features have also been added, like Client-side encryption in Google Meet.
Let's explore a new feature released in mid-April. Now, users can join a Google Meet call from Google Docs, Sheets, and Slides.
What joining a Google Meet call from Google Docs, Sheets, and Slides means for end users
As an end user, this feature makes collaborating and editing with coworkers much easier. You won't have to toggle between different tabs or windows to find the right document to present during a meeting. Stay within the space that you're working (whether it's a Doc, Sheet, or Slide), and then join your meeting from there.
This feature integrates seamlessly with your Google Calendar, so you can hop into whatever discussion is next. You can also start a new meeting or type in a meeting code if there isn't an upcoming meeting on your calendar.
See the directions below on how to join a Meet call.
What joining a Google Meet call from Google Docs, Sheets, and Slides means for Google admins
As a Google admin, you have control as to whether or not different organizational units (OUs) use this feature. Joining a Meet call from Docs, Sheets, and Slides is turned on by default. It can be disabled in the Admin console at the OU level. Reach out to our team if you'd like more guidance on this feature.
Be sure to educate your team on this update as it will save them a lot of time and will ease collaboration. This feature will be especially useful for teams that work remote or hybrid.
This update is available for all Google Workspace customers, with Rapid Release domains scheduled for April 12 and Scheduled Release domains scheduled for May 2. Please allow about 15 days for feature availability.
How to join a Google Meet call from Google Docs, Sheets, and Slides
If you're familiar with presenting in Google Meet, you're already a professional, and enabling this action will be easy.
To start, open a Doc, Sheet, or Slide. Here, you'll see the familiar Google Meet icon in the right-hand corner near the Share button. Click for a drop-down menu of upcoming meetings synced from your Google Calendar. Then, while you're in a Doc, Sheet, or Slide, you can click "Join the call" in the right-hand corner to quickly hop in and present the document, spreadsheet, or presentation to everyone on the call. This allows everyone in the meeting to work together in real-time.
See the gif below for a quick demonstration of this feature in Google Docs.
Learn more about navigating Google Meet within Docs, Sheets, and Slides here.
Google Workspace expertise from Wursta: your cloud collaborator
If you're a current Wursta customer, connect with your Account Manager to discuss this update or go over any questions you may have.
If you're not currently a Wursta customer, let's connect! We're here to help you with all Google Workspace and Google Cloud updates as your technology advisor in growth.