Upgrade to Google Chat from classic Hangouts starts in March 2022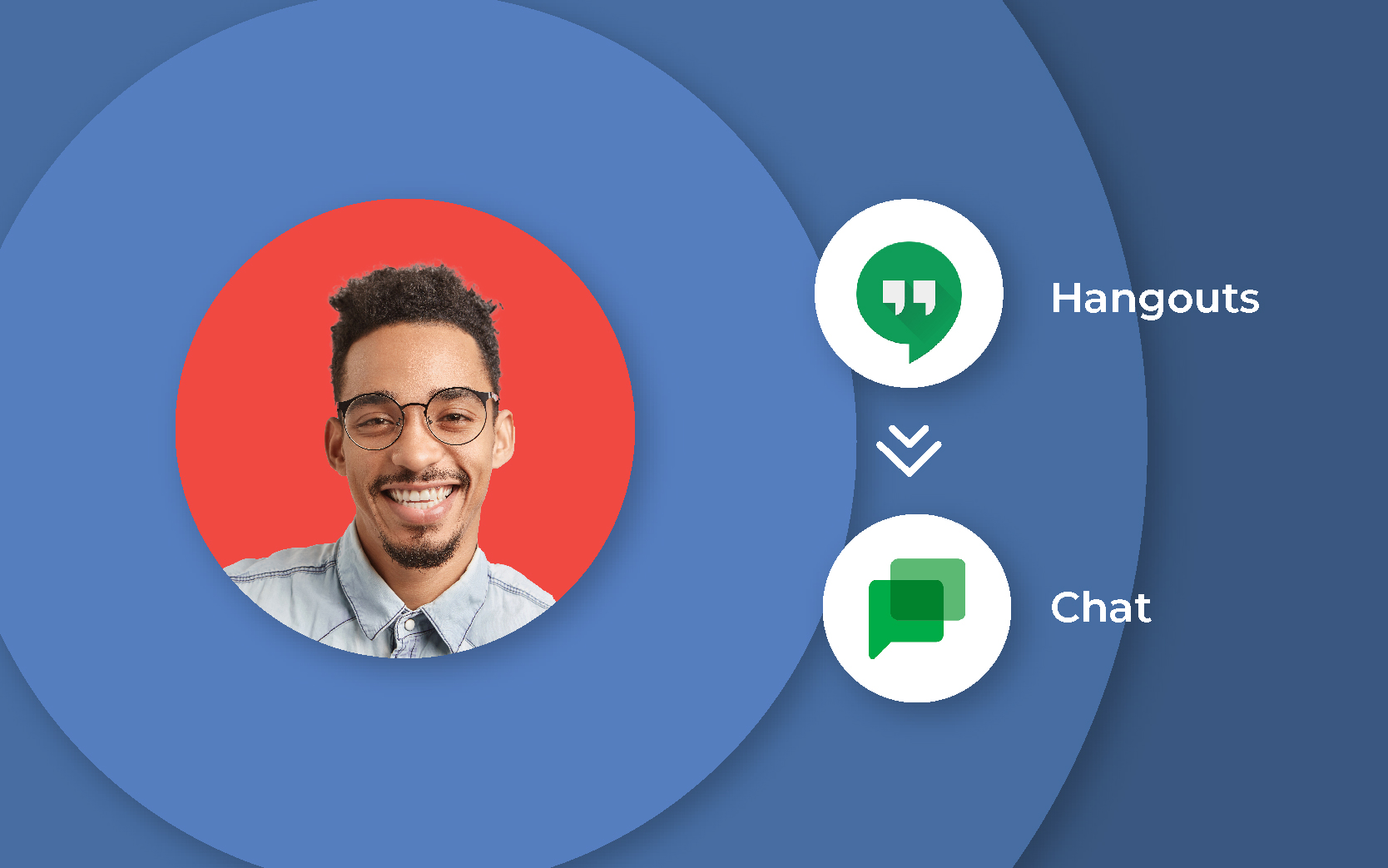 Google Chat is the all-in-one team messaging solution within Google Workspace. Over the past year, it's seen a variety of feature upgrades, making it a go-to tool for any enterprise. Now, Google Chat is scheduled to replace classic Hangouts.
What is happening to Google Hangouts?
The migration from Google Hangouts to Google Chat has been in the works for some time, even before the launch of Google Workspace in fall 2020. Originally, Google released messaging in October of 2019 and has initiated the shift with a multi-phased approach.
Starting March 22, 2022, users who have not yet transitioned to Google Chat will be redirected from Google Hangouts to Google Chat. The site hangouts.google.com will continue to work, however, the iOS and Android apps will be disabled. Admins will not be able to enable "Chat and classic Hangouts" or "classic Hangouts only" within their domains.
Because of that transition, we've created helpful assets to prepare your team for the switch. View here.
How to tell if you're using classic Google Hangouts or Google Chat
It's important for Admins to verify what their domain settings are, either "Chat and classic Hangouts" or "classic Hangouts only". Some organizations have already upgraded to "Chat preferred" and so users are already using the tool.
For end users, one easy and quick way to tell which application you are using is to look at the name and the logo of your messaging app. If this logo
appears, you use classic Hangouts. If this logo
appears, you use Google Chat.
Google Chat has a variety of features that are not available in classic Hangouts, like @mentions and Dark Mode. See more differences here.
Automatic upgrade timeline to Google Chat
After you've discovered what your domain setting is, use the following guidelines for timeline updates:
What will happen to conversation history and messages in Google Hangouts?
If your organization uses Google Vault, your messages in classic Hangouts will follow the same retention policy as chat, so both searchable and exportable with Gmail search in Vault (as per your organization's policy.) Conversation history will also be saved.
Note: once your users switch from Google Hangouts to Google Chat, new messages in Chat will not appear in Google Hangouts.
Google Workspace expertise from Wursta: your cloud collaborator
For current Wursta customers, connect with your Account Manager to learn more about this update if you have any questions.
If you're not currently a Wursta customer and would like more information, let's connect! We're here to help you with all Google Workspace and Google Cloud features and updates as your technology advisor in growth.